Case Study: Commercial Mixed-Use Design/Build
Lowell Historic Building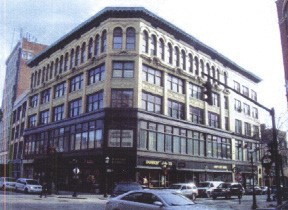 When it came to converting this historic building in Lowell, Massachusetts, to 47 apartments, the developers of 24 Merrimack Street knew who to turn to for the electrical design and build work: Hammond Electric.
Lead developer John DeAngelis, known for restoring century-old buildings, regards Hammond Electric as the electrical contractor he can count on for these significant projects. The 24 Merrimack Street project is the fourth collaboration between Hammond and DeAngelis.
With construction underway, Hammond Electric's work has focused on establishing a cost-effective and energy-efficient electrical design. When completed, this historic building in the heart of the city will be another example of the transformation of Lowell.